Steak Neapolitan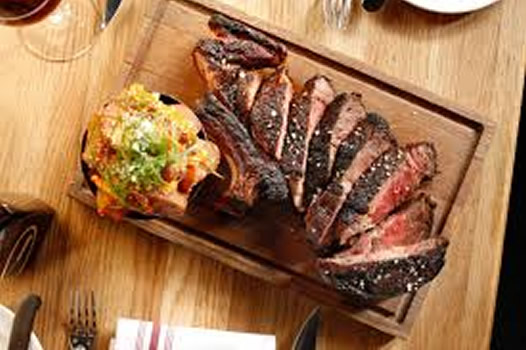 Make a delicious Steak Neapolitan using our Angus/Hereford beef.
Ingredients
1 tsp olive oil 2 Tbsp lemon juice 4 (4 oz.) beef tenderloin steaks (about 1 in. thick) 1 cup finely chopped onions 1 cup dry Marsala wine 2 Tbsp chopped fresh Italian parsley
Directions
Step 1

Heat oil in large skillet oven medium-high heat until hot.

Step 2

Add lemon juice and steaks; cook 8-10 minutes or until cooked to your desire, turning once.

Step 3

Remove steaks from skillet; cover to keep warm.

Step 5

Add onions and wine to juice mixture in skillet; cook and stir 4 minutes or until liquid is reduced to about ½ cup.

Step 6

To serve, spoon onion mixture over steaks; sprinkle with parsley.