Heating your smoked ham roast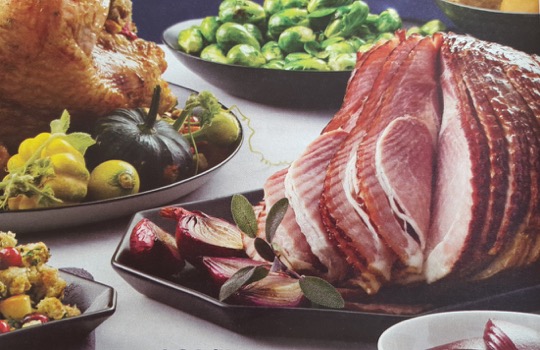 Learn the best way to heat up your smoked ham roast.
Ingredients
Directions
Step 1

Remove the smoked ham from it's packaging. Preheat your oven to 325 degrees F.

Step 2

Place the ham in a shallow roasting pan. Pour 1/2 cup water in the bottom of the pan so the ham doesn't dry out.

Step 3

Cover the roasting pan with a tight-fitting lid and place it on the oven's center rack.

Step 4

Bake a bone-in ham for 10 minutes per pound. Place an instant-read food thermometer into the ham's thickest portion to make sure it reads 140 degrees F. Allow the ham to stand for 10 minutes prior to carving to let its juices settle.