Baked Ham With Spicy Mustard Sauce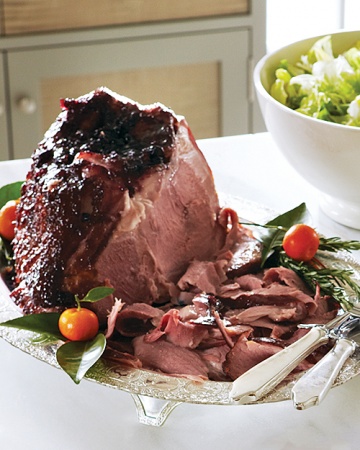 Learn how to make a delicious baked ham with a spicy mustard sauce.
Ingredients
5 lb. ham fully cooked, smoked 18 oz. jar orange marmalade 1/2 cut stone ground mustard 2 Tbsp dry mustard 1 clove garlic, minced 1 tsp ground ginger
Directions
Step 1

Preheat oven to 350 degrees. 

Step 2

Place ham, fat side up, on rack in a roasting pan.

Step 3

Mix remaining ingredients until well blended.

Step 4

Brush half the sauce on the ham.

Step 5

Bake 2 hours, basting with remaining sauce every 15 minutes, or until internal temperature reaches 140 degrees. Serves 8 to 10.